November 20, 2021
Issues Fixed
Survey Reporting Dashboard - Top Scoring Questions section is not displaying information
Trend Chart - Not all questions are displaying in the legend at the bottom of the chart
Trend Chart & Heat Map - Some translations are missing throughout the pages


New Features
Survey Page Load

When the survey participants are taking a survey, we have a new 'Page Loading' image that will display if the page takes more than a few seconds to load.


Help Videos
Knowing how to use each feature the Survey Reporting site is crutial to understanding your survey results, so we've revised all of our Survey Reporting help videos! We added more details and included some of the new features we released over the past few months. Visit the Survey Reporting Guide website to view the new videos or check out the Help page on your Survey Reporting site.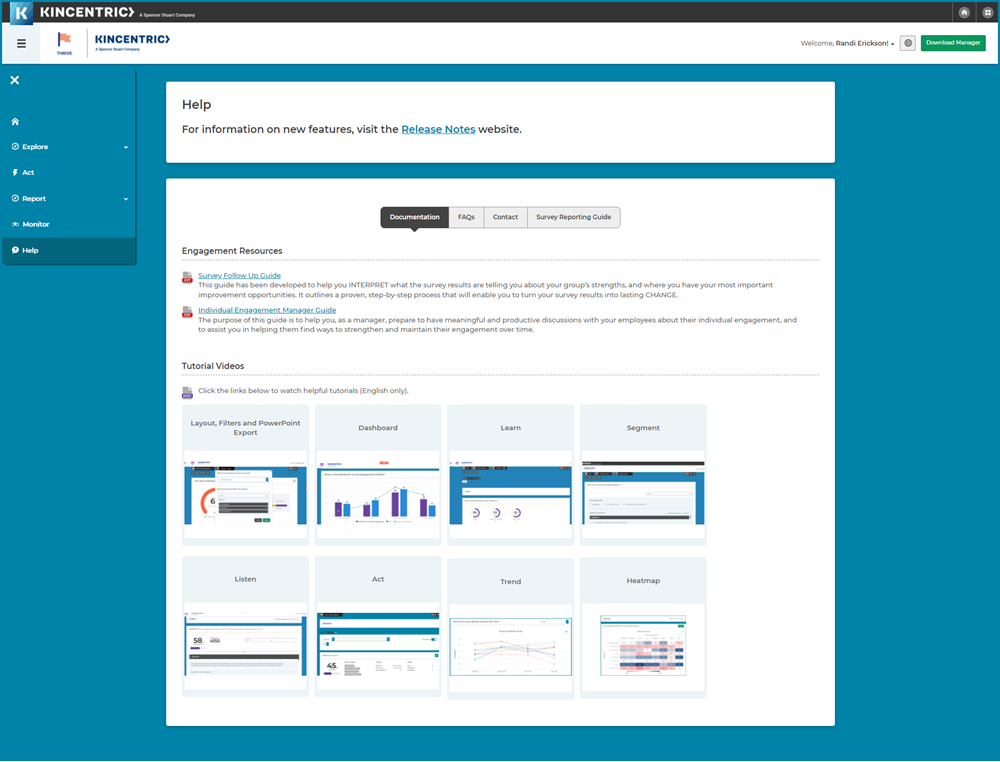 Question Library Translations Upload
Translations can be a bottleneck in the survey design process and we're dedicated to helping you save time! This feature will allow you to upload translations for all your survey questions and demographic responses to the Question Library. Watch this quick Upload Translations Video for a complete overview of the new feature!
Download Question Translations
Upload Question Translations
Download Response Option Translations
Upload Response Option Translations
Overwrite existing translations
Use the new 'Make question public' checkbox when you're ready to use in the survey.
When downloading the full library, it now includes a new tab for 'Response Option Translations' so you can view and audit all of your existing response options!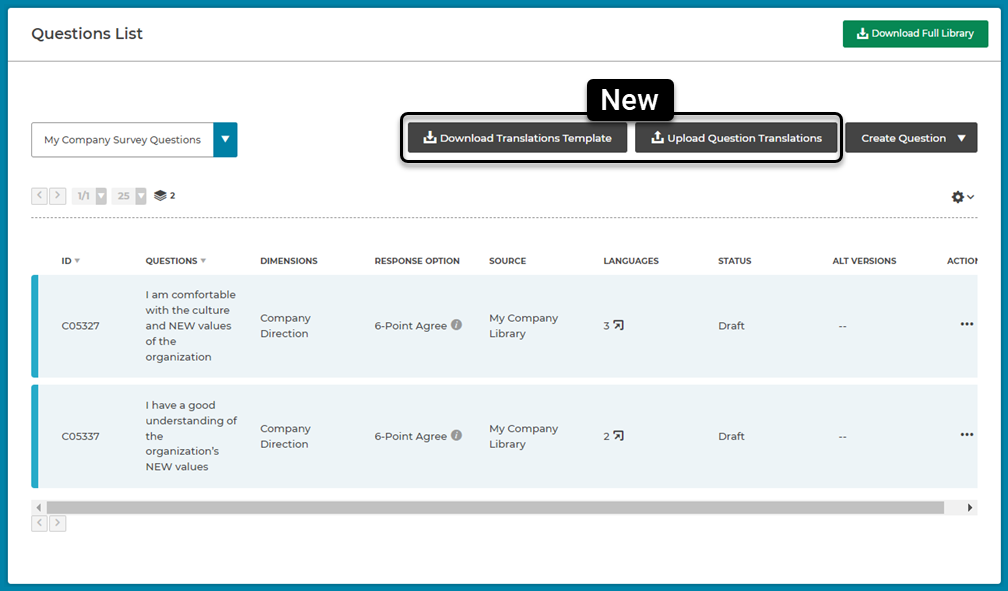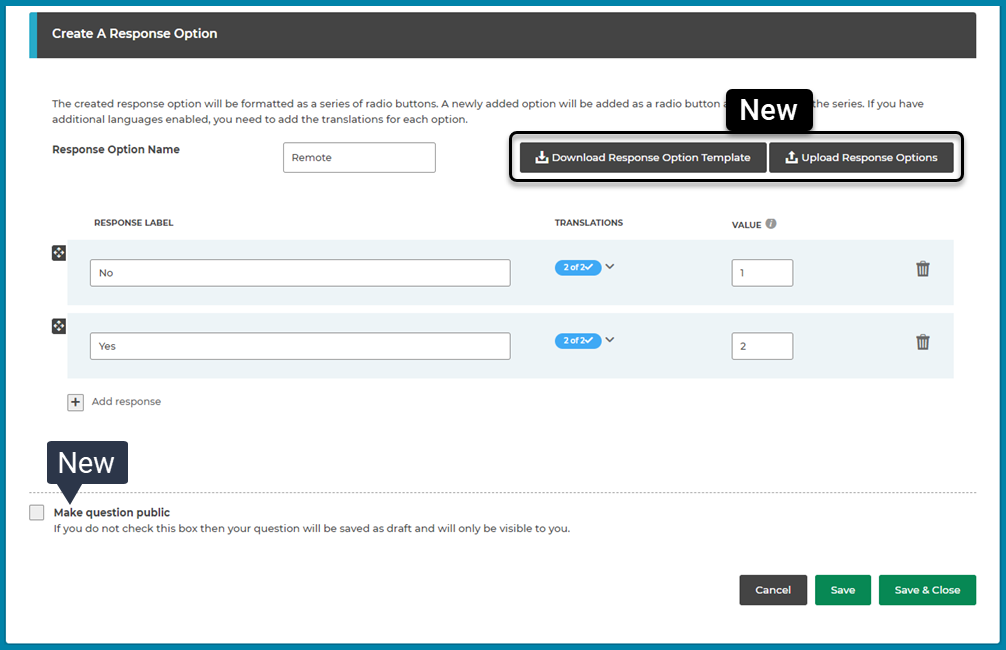 Trend in Segment Charts
When viewing charts in Segment, if you have more than one survey you will see trend scores for previous surveys below the current year.
You can turn the trend lines off by clicking the 'Show Trend' toggle at the top of the page.
Watch the revised Segement Overview video for more details.
Feature is available to add to your Survey Reporting site after 12/11/2021
For more information about this feature, please contact your Kincentric representative.